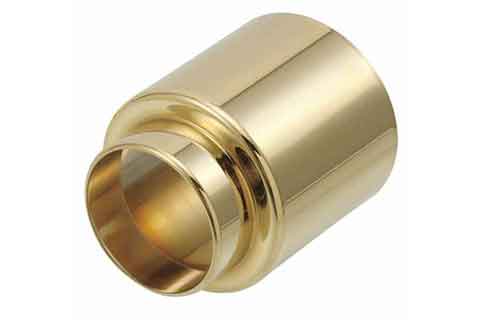 Custom Precision Part CNC Turning Service
With access to a network of over 11,000 shops including those with CNC lathes and turning centers, Mold7 provides you with the capacity and capabilities your project needs, while also delivering the most competitive pricing and lead times. Our machine learning-trained technology platform also provides instant manufacturability feedback to ensure that your part is optimized for the CNC turning process and fits the requirements you need. Our on-demand manufacturing platform can deliver high-quality metal and plastic CNC turning parts for rapid prototyping or low-to-high volume production runs.
What is CNC Turning Service?
The Basics Of CNC Lathes
A CNC lathe machine, also called live tooling lathes, is ideal for cutting any symmetrical cylindrical or spherical parts. Characteristically, a lathe spins a workpiece on a vertical or horizontal axis, while a fixed shaping instrument moves around it on a more or less linear path. The act of cutting a workpiece on a CNC lathe is called turning.
How CNC Turning Works
CNC lathes use a subtractive method to create the desired shape. With the G-Code created, a blank bar of stock material is loaded into the chuck of the lathe's spindle. The chuck holds the workpiece in place while the spindle spins. When the spindle is up to speed, a stationary cutting tool is brought into contact with the workpiece to remove material until the desired geometry is achieved.
There are many operations that can be performed on a live tooling lathe, including facing, threading, knurling, drilling, boring, reaming, and taper turning. Different operations require tool changes and can increase cost and set-up time.
When all machining operations are completed, the part is cut from the stock for further post-processing. The CNC lathe is then ready to repeat the operation with little-to-no set-up time in between.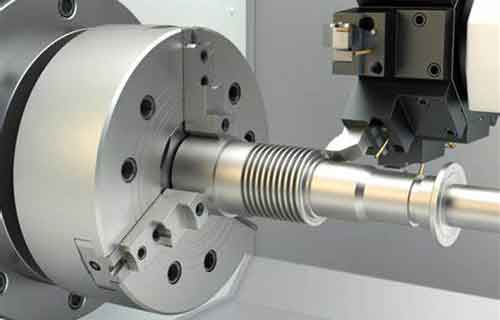 For features of size (Length, width, height, diameter) and location (position, concentricity, symmetry) +/- 0.005".
0-12" +/- 0.005", Angularity 1/2 degree. For 24" and beyond please consult our Manufacturing Standards.
Sharp edges will be broken and deburred by default. Critical edges that must be left sharp should be noted and specified on a print.
CNC Turning Surface Finishes
FAQs List of CNC Turning Services
CNC Turning Frequently Asked Questions
Benefits Of CNC Turning Service
Like CNC mills, CNC lathes can be easily set up for high repeatability, which makes them great for everything from rapid prototyping to low and high-volume production. Multi-axis CNC turning centers and Swiss-type lathes allow for multiple machining operations in one machine. making them a cost-effective option for complex geometries that would otherwise require multiple machines or tool changes in a traditional CNC mill.
Types Of CNC Lathes
There are many types of lathes, but the most common are 2-axis CNC lathes and Swiss-type lathes. Swiss-type lathes are unique in that stock material is fed through a guide bushing, allowing the tool to cut nearer to the point of support, which makes them particularly useful for long, slender CNC lathe parts and micromachining. Some Swiss-type lathes also come equipped with a second tool head that operates as a CNC mill, allowing them to perform multiple machining operations without having to move the workpiece to a different machine. This makes Swiss-type lathes extremely cost-effective for complex turned parts with CNC lathe services.