Double Injection Molding Service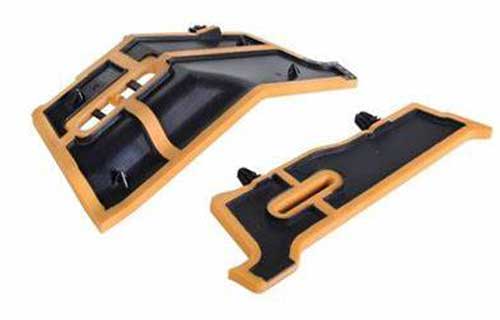 How Does Double Injection Molding Work?
The Double Injection Molding process involves the following steps:
Step 1: The first material is injected into the mold, forming the first layer of the part.
Step 2: The mold is rotated or moved to a different station where the second material is injected into the first layer, forming the second layer of the part.
Step 3: The mold is cooled and the part is ejected.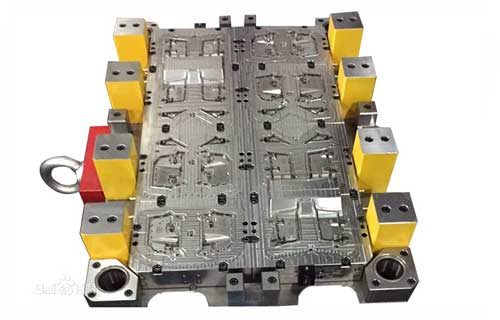 Design, Double Injection Mold making, production and assembly
Applications of Double Injection Molding
Double Injection Molding is used in a wide range of industries, including automotive, electronics, consumer goods, and medical devices. Some examples of applications include:
1.  Automotive:
Instrument panels, door handles, and interior trim
2.  Electronics:
Cell phone cases, remote controls, and computer keyboards
2.  Consumer goods:
Toothbrush handles, razor handles, and kitchen utensils
4.  Medical devices:
Syringe plungers, inhalers, and surgical instruments
Advantages of Double Injection Molding
Double Injection Molding
offers several advantages over traditional
injection molding
techniques. These include:
Improved part design: Double Injection Molding allows for complex part designs that are not possible with traditional molding methods.
Reduced assembly time and costs: Because two materials are molded together in a single step, there is no need for separate assembly processes, saving time and costs.
Enhanced part functionality: Two different materials can be used to enhance the functionality of the part, such as adding soft-touch surfaces or improving grip.
Improved part quality: Double Injection Molding results in parts with better surface finish and reduced sink marks.
Challenges of Double Injection Molding
Custom Plastic Parts Double Injection Molding
Manufacturing processes have come a long way in recent years, with many innovative techniques being developed to improve efficiency, quality, and cost-effectiveness. One such technique is Double Injection Molding, which has become increasingly popular in the plastics industry.
Double Injection Molding is a powerful manufacturing technique that offers many advantages over traditional molding methods. By allowing for complex part designs, reducing assembly time and costs, and enhancing part functionality and quality, Double Injection Molding is becoming increasingly popular in many industries. While it presents some challenges, with the right equipment and skilled operators, Double Injection Molding can deliver high-quality parts that meet the needs of a wide range of applications. please contact me!
FAQ About Double Injection Molding