Moulds play an essential role in the manufacturing industry, from producing small parts to large structures. For this reason, finding the right mould supplier is crucial to ensure the quality and efficiency of your production process. However, with so many options available, it can be challenging to choose the right one. In this article, we will provide a comprehensive guide on how to find the right mould supplier for your business.
Identify your moulding requirements:
Before you start looking for a mould supplier, you need to identify your moulding requirements. This includes the material, size, complexity, and volume of your product. Having a clear understanding of your requirements will help you narrow down your search and find a supplier that can meet your specific needs.
Evaluate the supplier's expertise and experience:
When looking for a mould supplier, it's essential to evaluate their expertise and experience in the industry. A supplier with years of experience and a strong track record of producing high-quality moulds is more likely to deliver satisfactory results. You can research the supplier's website, read customer reviews, or ask for referrals to gauge their reputation and expertise.
Check the supplier's manufacturing capabilities:
Another critical factor to consider when choosing a mould supplier is their manufacturing capabilities. Look for a supplier that has advanced equipment and technology, as well as a well-trained and experienced team. This will ensure that they can handle complex moulding projects and deliver precise and accurate results.
Review the supplier's quality control measures:
Quality control is essential in the manufacturing industry, and it's no different when it comes to moulding. Check if the supplier has strict quality control measures in place to ensure that their moulds meet your requirements and specifications. This includes checking for defects, conducting regular inspections, and providing quality assurance reports.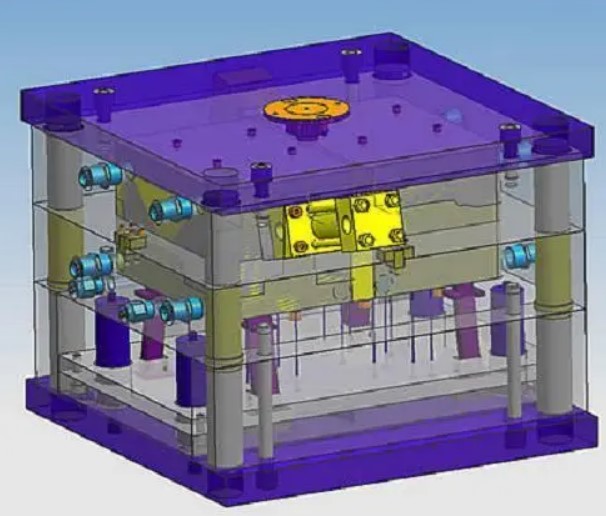 Consider the supplier's pricing and delivery options:
Cost is always a factor when choosing a supplier, but it's not the only consideration. Look for a supplier that offers competitive pricing without compromising on quality. Additionally, consider their delivery options, including lead times, shipping options, and delivery reliability.
Assess the supplier's customer service and support:
Finally, it's crucial to assess the supplier's customer service and support. A supplier that provides excellent customer service, communication, and support can make a significant difference in the success of your project. Look for a supplier that is responsive, proactive, and willing to go the extra mile to meet your needs.
Conclusion:
Finding the right mould supplier is a critical decision that can impact the quality and efficiency of your production process. By following the guidelines outlined in this article, you can find a supplier that meets your specific requirements and delivers high-quality moulds at competitive prices. Remember to prioritize expertise, manufacturing capabilities, quality control, pricing, and customer service when making your decision.