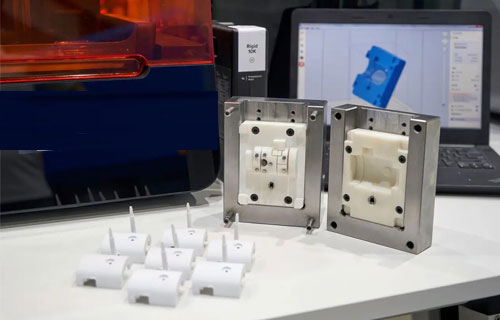 Using rapid molds for small batch injection molding, high-quality injection molded parts can be obtained quickly and cheaply with production grade materials and technological processes. It is usually used for sample trial production and small batch customization processing in the new product development process.
Integrate 3D printing and CNC machining rapid mold production into the development process, accelerate product development speed, achieve rapid iteration, and improve the quality of products on the market. Rapid mold making can help you validate design solutions and selected materials before mass production, and support you in producing customized or small batch finished parts in an affordable manner.
Rapid molds are commonly referred to as soft molds, hand molds, or transition molds. Rapid mold manufacturing is a crucial step towards the production path, involving the manufacturing of a series of tooling molds for producing products, such as rapid injection molds, rapid die-casting molds, sheet metal simple molds, rapid tooling fixtures and fixtures, and other customized components. Before mass production, manufacturing rapid molds for trial production of hundreds or even thousands of parts is a very useful step for design optimization, functional testing, or pre production validation.
Why choose rapid mold manufacturing?
Whether to choose rapid mold manufacturing will depend on three basic factors: delivery time, cost, and acceptable quality. These are the three main differences between rapid tooling and traditional tooling.
Delivery time: Due to the faster manufacturing speed of rapid molds, the production cycle of products is shorter. This is particularly useful for small batch production needs that are sensitive to delivery times.
Cost: Rapid tooling is more cost-effective than traditional tooling. Because it is a simplified process that requires less time and manpower.
Quality: Compared to conventional molds, parts manufactured through rapid tooling are usually less durable and have a shorter lifespan. However, the acceptance of the lowest quality has a positive impact on your profits.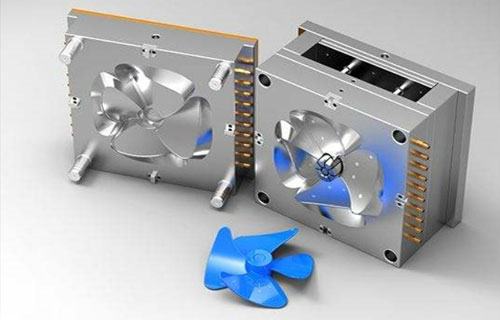 Design, rapid tooling making, production and assembly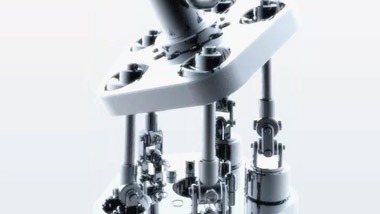 mould design
>Provide samples, drawings and requirements, and provide drawing optimization and design support and efficiency

>Good at optimizing injection mold structure and providing high-efficiency mold development services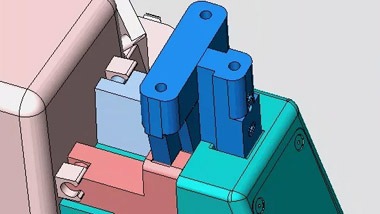 Mold making
>According to the requirements of product structure and product performance, reasonably design the mold structure and cooperate with 3D software for mold flow analysis

>Use 3D laser plate printing to make your samples meet the requirements at one time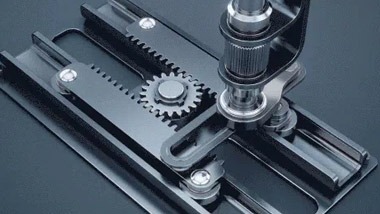 Product production
>Batch production after sample determination

>With a complete production management team and equipment, it can deliver on time and quickly as soon as one week
Product assembly
>Incoming inspection - material preparation - assembly Online - assembly - finished product inspection - shipment
The difference between rapid mold making and traditional mold making
Rapid mold making refers to a series of technologies that can quickly and efficiently manufacture molds at a lower cost; This technology can be combined with traditional manufacturing processes to manufacture components or small batches of components in a short period of time.
Usually, traditional molds are made of durable metal through techniques such as machining and metal casting. But these processes are expensive and more suitable for large-scale production cycles. If it is used for mold iteration or for producing molds that are only used for manufacturing small batch components, it will increase costs and significantly extend production time.
Integrating rapid mold production into the product development process allows manufacturers to verify design and material selection before mass production, thereby improving product development and iteration speed, and improving the quality of products on the market. With rapid mold making, engineers can use genuine production grade materials to evaluate the performance of components in practical applications and produce small batches of products for testing and validation testing. Rapid mold making also helps troubleshoot the manufacturing process before investing in expensive production molds.
In addition, using traditional molds in traditional manufacturing processes can incur high costs, while rapid mold making provides an alternative method of producing customized or small batch finished components using traditional manufacturing processes. This enables manufacturers to test the market for new products, offer a wider range of products, or customize components according to customer needs.
Rapid Mold Manufacturing VS Rapid Prototyping Manufacturing
Even if you are familiar with rapid prototyping manufacturing, you may still find yourself unclear about the difference between rapid prototyping manufacturing and rapid mold making.
Rapid prototyping manufacturing is a series of technologies that enable the rapid production of proportional models of physical components or assemblies using three-dimensional computer-aided design (CAD) data. These components or assemblies are usually constructed using additive manufacturing technology rather than traditional reduced material manufacturing methods, so rapid prototype manufacturing has become synonymous with additive manufacturing and 3D printing.
Rapid mold manufacturing uses additive manufacturing or machining processes, rather than directly manufacturing components. Instead, tools such as molds, pellets, or models are used to produce the final components in traditional manufacturing processes, thereby accelerating the process from rapid prototype manufacturing to production and achieving the goal of manufacturing finished components.
Soft mold production vs. hard mold production
In the field of rapid mold making, soft mold making and hard mold making are two commonly used terms.
Soft mold production generally uses silicone molds and polyurethane casting processes. Similar to rapid mold production, soft mold production is mainly used for prototype manufacturing, transition mold production, and small batch production. Models used for polyurethane casting are often made using 3D printing technology.
Hard mold making is a synonym for metal mold making and is most commonly used in the field of injection molding. Aluminum can be used as the main material to produce hard molds using rapid mold making methods. Hard molds are durable and can be used for mass production, but their cost is much higher than soft mold production or most rapid mold production methods, making them more suitable for mass production.
The method of rapid mold making
The most commonly used methods for implementing rapid mold making are 3D printing and machining. Below, we will compare these two processes in terms of application, manufacturing process, production capacity, and other aspects to determine the correct solution.
3D printing is the fastest and most economical way to implement rapid mold making for various applications. As we have learned in the above example, direct and indirect rapid mold production will utilize 3D printing technology in different ways to develop functional molds, such as molds, models, and mold particles used in various traditional manufacturing processes.
In different 3D printing processes, SLA 3D printers can provide the most comprehensive solution for mold production. The SLA 3D printing component is not only precise and waterproof, but also has a smooth surface finish, making it very suitable for making molds and can replicate the small details of complex molds and models.
In addition, high-performance SLM can be easily integrated into industrial production processes, helping users create sturdy, smooth, and highly refined molds and models, resulting in the production of hundreds or thousands of components.
Machining is one of the most commonly used methods for traditional mold making and hard mold making, and this method is also suitable for rapid mold making. Rapid mold making typically involves processing tool plates, wood, plastic, or aluminum, without using durable metals such as steel or nickel alloys.
Compared with 3D printing molds, machining molds made of soft materials are more efficient in producing large-sized and simple shaped molds; But as the complexity of the design increases, the labor intensity and cost involved in this method will also gradually increase. Aluminum molds are relatively durable and are usually used for small and medium-sized batch production, especially injection molding.
Compared to 3D printers, machining molds are more expensive and require well-trained operators to operate, and the internal production workflow is complex, especially for one-time components such as continuous prototype iterations for rapid mold production. Therefore, many companies outsource machining to service providers, but this typically requires several weeks of turnaround time, and the speed advantage of rapid mold making is greatly weakened as a result.
Rapid mold small batch injection molding
Small batch injection molding is a production method used in rapid mold manufacturing for plastic injection molding. This approach not only provides hundreds of products for trial production to simulate mass production parts for pre production testing and verification, but also allows for on-demand production of end-use parts for small-scale production operations.
Why choose our small batch injection molding production?
We combine traditional injection molding with our rapid mold manufacturing capabilities, enabling us to quickly and economically produce customized small batch injection molded parts. We adopt a proactive approach to injection molding projects, providing cost-effective and rationalized recommendations in terms of design, materials, production processes, and manufacturability. We will determine your best production path based on your project goals and expectations, providing better choices for your investment in mold life and process technology to ensure the success of your project.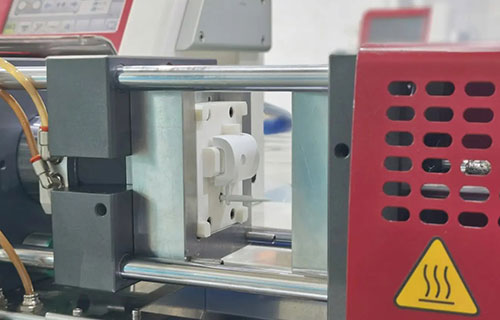 How small batch injection molding produce by rapid tooling?
Do you need as few as 100 or over 100000 plastic parts? Small batch injection molding is a cost-effective solution.
DFM covers every aspect of the injection molding process, from part design, mold design, material selection to processing. Design issues can be identified without waiting for production, as optimized designs have been made for manufacturability. Our engineers will ensure that your parts can be mold processed and injection molded, while minimizing manufacturing costs as much as possible.
Our mold engineer will start the design review process with you. We believe that a good solution means sufficient communication while ensuring that you have access to available resource choices.
Choose appropriate mold material
The correct mold material will involve considerations such as usage, quantity, and budget, as well as design complexity and mold structure. Not sure which one to choose? We will help you weigh each of these advantages to find the best solution that meets your product needs.
We can use aluminum 7075, P20, and NAK80 semi hardened steel, as well as H13 fully hardened steel to manufacture rapid molds. We also offer standard SPI polishing, EDM textures, and a range of etching textures.
Cost effective mold manufacturing process
In order to meet the needs of rapid production and cost reduction, we usually use the MUD mold quick replacement system method to save mold opening time and reduce costs. More importantly, the engineering change only involves the MUD mold core part, not the entire standard mold base. You can also arrange several similar parts in a set of molds to save more money. In addition, manual or semi-automatic inserts are often used in rapid mold processing.