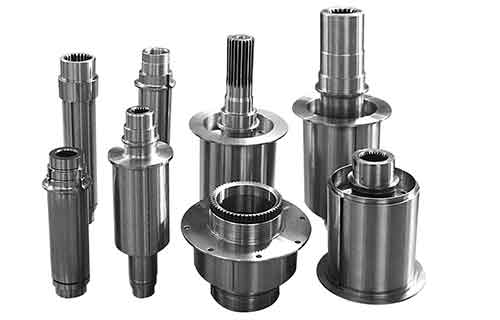 Custom Precision Part CNC Machining Services
Get instant quotes on custom metal and plastic machined parts with our Online CNC Machining Service. Make quick turn prototypes and production parts in days. ISO 9001:2015, ISO 13485 and AS9100D certified. Our highly qualified machine shops can make any custom design, simple or complex. We offer rapid prototyping, small-batch machining, and high-volume production.
What is Plastic Metal Part CNC Machining Service?
CNC, or computer numerical control machining, is a widely used manufacturing process that uses automated, high-speed cutting tools to form designs from metal or plastic stock. Standard CNC machines include 3-axis, 4-axis, and 5-axis milling machines, lathes, and routers. Machines may vary in how CNC parts are cut—the workpiece may remain in place while the tool moves, the tool may remain in place while the workpiece is rotated and moved, or both the cutting tool and workpiece may move together.

Skilled machinists operate a CNC machine by programming tool paths based on the geometry of the final machined parts. The part geometry information is provided by a CAD (computer-aided design) model. CNC machines can cut almost any metal alloy and rigid plastic with high precision and repeatability, making custom machined parts suitable for nearly every industry, including aerospace, medical, robotics, electronics, and industrial. We provides CNC services and offers custom CNC quotes on over 40 materials ranging from commodity aluminum and acetal to advanced titanium and engineered plastics like PEEK and Teflon.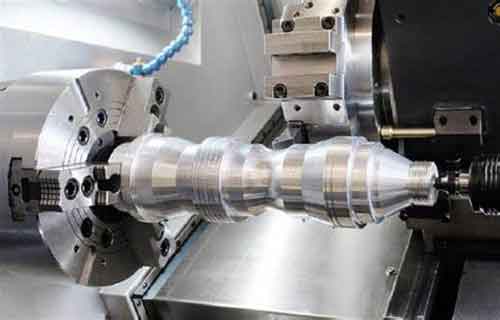 Metal CNC Machining Materials
Plastic CNC Machining Materials
CNC Machining Surface Finishes
CNC milling and CNC turning are highly accurate and repeatable processes. Tight tolerances between +/-0.001″ – 0.005″ can be achieved, depending on specifications. Machines can be programmed to reliably run for 24 hours, 7 days a week if necessary, so CNC milling is a good way of getting parts produced on demand.

Using standard tooling, a CNC machining service is particularly valuable for creating one-off parts, custom CNC parts, i.e., for replacing legacy components or delivering a specialized upgrade to a customer. It is also conceivable to scale single-part production to runs exceeding 10,000 units. Depending on the unit number, size, and complexity, the turnaround for CNC machined parts can be as short as one day. With shipping and delivery, deadlines can be met within a week.

Another primary advantage of CNC technology is its achievable mechanical properties. By cutting away from bulk material, rather than thermally transforming it as in injection-molding or additive manufacturing, all desirable mechanical properties of the metal or plastic of choice are retained. More than 50 industrial-grade metals, alloys, and plastics can be machined using CNC milling and turning. This selection includes aluminum, brass, bronze, titanium, stainless steel, PEEK, ABS, and zinc. The only material requirement for CNC machining is that the part has an adequate hardness to be fixtured and cut.
Part CNC Machining Frequently Asked Questions
FAQs List of CNC Machining Services