Mold Making | Plastic Injection Molding
Complete the professional design of product structure, function and
beauty
according to the customer's ideas, reasonably design the mold structure according to the product structure and product performance requirements, have an efficient production team and top
equipment
, optimize the mold structure, process the mold, and complete the mold assembly, so that your samples can meet the requirements at one time
Mold Making & injection molding one-stop service
Be good at product structure optimization and greatly reduce the cost of mold injection molding
Custom Plastic Parts Products Display
Accelerate new product development and ensure continuous and stable injection molding production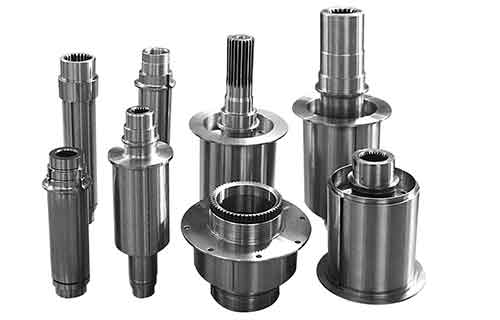 Get instant quotes on custom metal and plastic machined parts with our Online CNC Machining Service. Make quick turn prototypes and production parts in days. ISO 9001:2015, ISO 13485 and AS9100D certified. Our highly qualified machine shops can make any custom design, simple or complex. We offer rapid prototyping, small-batch machining, and high-volume production.
Plastic Injection Moulding Materials
Plastic injection molding is a process that uses heat and pressure to create complex shapes from thermoplastic materials. The materials are fed into a heated barrel, mixed and forced into a mould cavity, where they cool and harden. Plastic injection moulding can produce parts with high dimensional accuracy, surface quality and mechanical strength.
Top China Plastic Mold Company
Mold injection molding integration service integration manufacturer
Founded in 2012, the company has 65 employees and a plant area of 5500 square meters. The company is positioned to manufacture plastic products such as precision gears and precision parts, covering automobile, office automation equipment, optical instruments, residential facilities and equipment, medical equipment, etc.
Plastic Injection Mold Applications
While many people may not be aware, injection mould is used to create a whole range of the everyday products we use. The applications of injection mould take in everything from automotive parts to electrical switches, medical devices to simple plastic lids and much more. Even though there are some restrictions regarding the shapes and complexity of products made using injection mould, there are many different materials which can be used.
The applications of injection mould take in everything from footwear to car bumpers, protective goggles to food containers, pallets to bottle tops and much more. While the initial injection mould setup process can be relatively expensive, once the mould is complete and the production line in order, there are potentially huge long-term cost savings.